Sitebuildit Com the home of Site Build It from Ken Envoy
Solo Build It Com the home of SBI from Ken Envoy
If you are a business owner who is just tired of not getting business on the web them you've come to the right place.
I've used the system built by Dr Ken Envoy called SBI for nearly 10 years now. The system - not just a web site - but a fully fledged proven system for building online income, leads and brands.
Not only have I used it myself to build a wedding site (OK my wife built that one), a TV site, a site about retirement that sold my book and this site. I've also built sites for other business owners that pull in millions of dollars online year in year out from the lists of clients that their sites have built.
So if you are a business owner who wants to get it. Even if you build your own site and totally mess up. You would have learnt everything you need to know about what you need to be successful. By just investing in the SBI system and following the red carpet of easy to follow steps.
Go deeeper if you want but just learning and doing the simple things will put you in the top 3%.
In fact my best clients are the ones who have done that. They've learnt what then need but not built a brilliant site. For me that means they value what I know and they understand want is needed from them in terms of time and money.
How much does it all cost I hear you ask, well less than you would think. Less than $30 a month for a list of things so long that I'm not going to write them hear but would encourage you to listen to the man himself, Ken Envoy talk about them.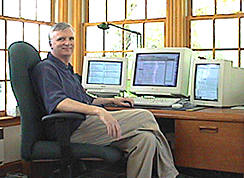 ---
---